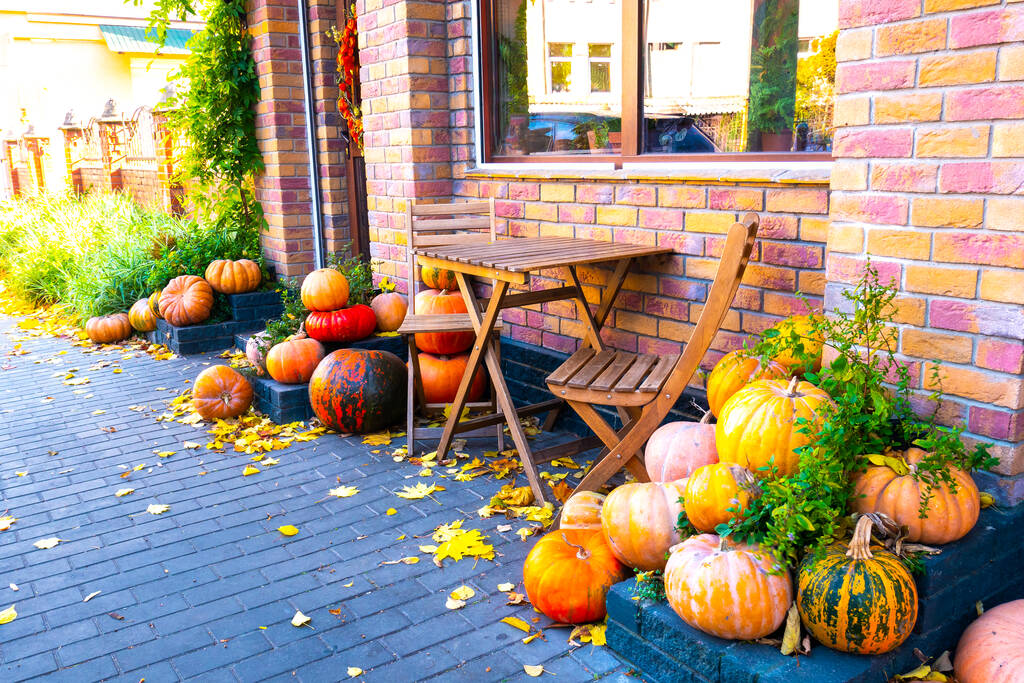 When October graces us with its presence, the allure of an outdoor Halloween bash becomes irresistible. The crisp air, the eerie stillness, and the moon casting shadows—utter perfection. But how do you elevate your Halloween gathering from mundane to magical? We've got your back! Let us take you on a stroll through the graveyard of outside Halloween party ideas; who knows, you might unearth some gems.
Halloween Party Ideas Outside: It's All About the Location
Backyard Bash
Your backyard can transform into a haunted haven. Spruce it up with floating ghosts made from balloons draped in white fabric, and create DIY tombstones from cardboard. Enhance the atmosphere with a fog machine, creating an entrance reminiscent of the gates to another realm. Craving for an interactive element? Set up a DIY mask decorating station. It offers guests the chance to get creative, crafting masks that double as unforgettable party favors.
Campground Creepfest
The natural ambiance of a campground provides the perfect backdrop for some spine-chilling fun. As guests gather around a roaring campfire, regale them with local legends or myths. Later, challenge them to a nighttime scavenger hunt, seeking out hidden Halloween-themed treasures by flashlight. To ensure the environment remains pristine post-party, remember the golden rule: leave no trace.
Garden of Ghouls
If you have a garden or can rent one for the evening, turn it into a ghostly maze. Need ideas for decorations? How about introducing some plants that move or close their leaves when touched, such as the "sensitive plant" (Mimosa pudica)? You can also go extra with living statues. Hire actors or performers to pose as stone statues and occasionally move to startle guests. Lastly, use solar-powered lanterns or fairy lights to illuminate pathways, creating a bewitching ambiance as dusk descends.
Rooftop Reverie
High above the city streets, rooftops offer a unique vantage point for Halloween festivities. That makes them a great location for outdoor office Halloween parties. But how should you spruce up your office building rooftop? Channel the feeling of witches flying over rooftops by setting up broomstick photo spots. With the city lights and stars as your backdrop, serve "bewitched brews." Just keep safety in mind. Ensure there's a safe barrier around the rooftop and no areas are slippery.
Farmstead Fright
Farms have that rustic, timeless aura that can be tapped into for a hauntingly atmospheric setting. All you have to do is pick the perfect spot. You can have your outdoor Halloween party in and in front of the barn. If there's a cornfield, it's prime real estate for a Halloween maze. Throw in some scarecrows—some of which might just be actors. Want guests to play scavenger hunt on your way to your party? You can create a route through the farm's fields, with occasional spooky surprises.
Unique Themes? Here Are Perfect Outdoor Halloween Party Ideas
Cemetery Soiree
Whether you're hosting your Halloween party outside your home or on a rented farm, you can transport guests to an ethereal realm with a cemetery-themed soirée. The dress code? Encourage them to embody their favorite historical figures. As melancholic violin or piano tunes play softly in the background, serve cocktails from a Potion Making station, where guests can concoct their eerie elixirs. As they sip on "bloody" drinks, the fog from a rented smoke machine will add a layer of mystique.
Haunted Forest
If woodlands are at your disposal, a haunted forest theme beckons. Design a lantern-lit Trail of Terror with surprises around every bend. Strategically placed Bluetooth speakers can amplify the creep factor with whispered secrets and distant screams. To keep the fun going, initiate a Pumpkin Carving Contest. As dusk falls, the glowing creations will add to the forest's haunting beauty.
Tropical Terror
Merge the warmth of the tropics with Halloween's eerie charm. Decorate with beach-loving skeletons and ghostly pirates while undead beachgoers lurk nearby. Treat your guests to an array of tropical terrors with a twist on traditional Halloween elements, culminating in a beachy bonfire where tales of maritime mysteries abound. While you're at it, you and your guests can play The Balmy Bahamas Cruise!
Ideas Based on Fun Outdoor Halloween Party Activities
Outdoor Spooky Movie Night
Venture beyond the simple screening of horror films. Create an immersive outdoor theater experience with hay bales for seating and draped-in blankets for added comfort. Whether it's the lighthearted "Hocus Pocus" or the nerve-wracking "The Conjuring," the outdoor ambiance will elevate the viewing experience. Capture memories with a Haunted Photo Booth—a backdrop adorned with Halloween-themed props, ensuring the night's eerie escapades are never forgotten.
Murder Mystery Party
Elevate the evening from a mere gathering to an immersive adventure. Dive into one of Merri Mysteries' meticulously crafted murder mystery games. The game kits are complete with plots, character profiles, and other essential details. As the plot thickens and clues emerge, the setting—adorned with props matching the theme—immerses everyone in the unfolding drama. Also, costumes become more than mere attire—they're the embodiment of each guest's role in the unfolding narrative. With outdoor Halloween party ideas for adults, preparation is key. So, dispatch character briefs in advance, ensuring guests can fully embrace their roles.
Our Favorite Idea? The Intriguing Murder Mystery Party; You Can Pull It Off As Well!
Ready to craft a tale of suspense, laughter, and memories that'll echo through time? Let Merri Mysteries be your guide. With our selection of brilliantly designed murder mystery game kits, your Halloween bash will be the stuff of legends. Remember, in the world of haunting gatherings, it's not the scare but the shared stories that resonate. Dive in, and let the (un)dead fun begin!