We started this business in 1995. Originally we were in Australia (in Cairns). Then we moved to the USA. We are incorporated as Merri Mysteries Inc. in the USA. We write and sell our own mystery party game kits. If you would like to ask us any questions, please
Contact Us
.
Director Of Merri Mysteries Inc: Stephanie Chambers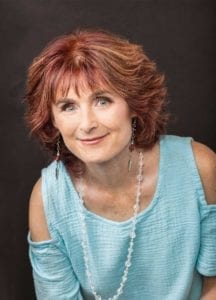 Stephanie is the Director of Merri Mysteries Inc. Stephanie has been a writer since 1987. She has done technical writing, medical writing, magazine articles, poetry and fiction. Earth Garden published a book by her called
"Getting Started In The Country".
Stephanie has written most of the Merri Mysteries mystery party games. She has also written an e-book called
"House plans, home builders and dreams"
. She studied biology and ended up with a science degree majoring in physiology. However, before she left university she realized that she would rather write about science than spend her days with test tubes. She had already realized that she had a forte in writing, so she asked her friends who were studying journalism for tips on how to write articles. Since then she has worked as freelance journalist and medical writer. She worked for ten years as a technical writer, which she found she had a natural flair for, given her enthusiasm for learning about anything and everything. Since 1998 she has been busy writing all the mystery party games for Merri Mysteries and running this as a full-time business. Stephanie also does website and marketing work for
Restarting Relationships
and
Ardent Counseling Center
.
---
Narelle Reece
Narelle is a writer, performance poet, journalist, drama teacher and master of ceremonies. She has edited some of the Merri Mysteries kits and added a lot of the humor to them.
---
Angela Murphy
Angela is a writer, playright and freelance journalist. She has written
Revenge On The Goldfields?
and has edited some of the kits as well.
---
Philip Witts
Philip is a writer, editor, proof-reader and playright. He has edited some of the kits.
---
Mana Media
Mana Media
created most of the invitations for our kits.