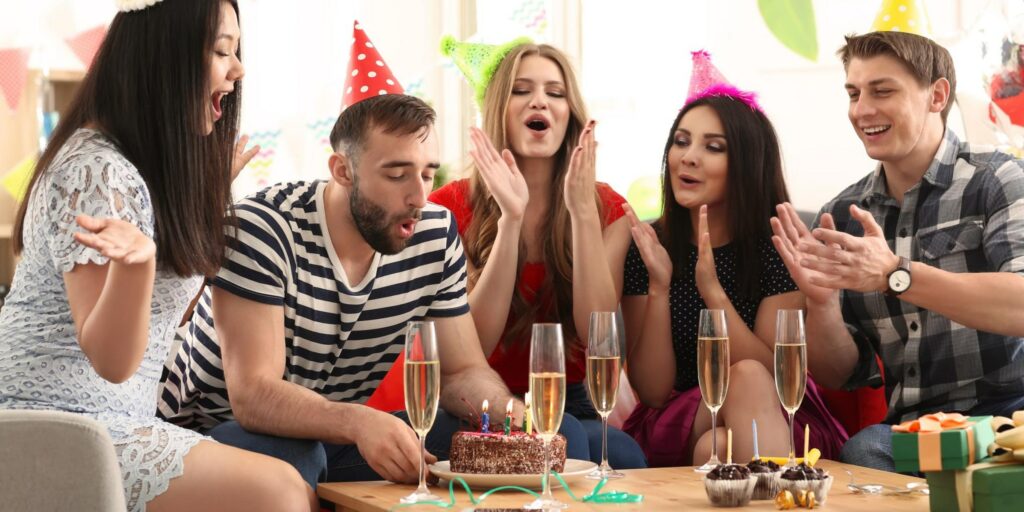 Planning a 30th birthday bash for that special man in your life? You're in the right place for 30th birthday party theme ideas that will leave him and the crew talking for years. It's time to help them wave goodbye to their youth and roll out the red carpet for the big 3-0! Let's start planning the celebration fit for the legend he is.
1. The "Funeral for His Youth" Party
This isn't your average over-the-hill party. For the man with a hearty sense of humor, throw a mock "funeral" for the demise of his youth. Encourage guests to dress in their best somber chic, complete with veils and top hats. Then, add an electrifying twist with a 30th-birthday murder mystery party. Scatter clues amongst the eulogies and let the guests unravel a who-done-it as they bid farewell to his twenties. Our murder mystery party kits have everything you need to ensure a thrillingly good time.
2. The Time-Traveler's Gala
If he's a history buff or loves a good throwback, why not celebrate with a time-travel theme? Choose his favorite era—from the glitz of the Gatsby 1920s to the radical 1980s—and let the party be a blast from the past. Incorporate 30th birthday party decorations for him that match the era, and watch as the past comes alive. Want to keep the party going and make the guests embody their period characters or costumes? Try to incorporate a 1980s or 1920s-themed murder mystery into his party.
3. Craft Brew Connoisseur's Night
Is the birthday boy a beer buff? Center the theme around his love for hops and barley. Set up tasting stations with a selection of craft beers. Pair them with a crash course in brewing from a local brewmaster, and don't forget the custom pint glasses as party favors. This theme is perfect for a laid-back guy who appreciates a fine ale. Go the extra mile by transforming your space into a rustic brewery with wood accents.
4. Casino Royale Extravaganza
For the James Bond in him, roll the dice on a Casino Royale-themed party. Rent out gaming tables and hire dealers to give the event an authentic feel. Dress code? Black tie, of course. How about the chips? Get personalized chips with the birthday boy's face printed on them. Make sure to have more 30th birthday party themes for him that evoke that suave, high-stakes spy aura. It's a bet that'll pay off in spades.
5. Adventure Quest Outdoors
Is your boyfriend or husband an adventurer? Plan an outdoor quest to celebrate his big 3-0. Whether it's a scavenger hunt across the city or a challenging hike to a surprise mountaintop party, the adrenaline will pump the fun into his 30th. Equip your guests with a map and compass for an authentic touch, and end the day with a campfire celebration under the stars. Want another idea? The quest could be tied to personal history, leading him to locations that tell the story of his twenties. End the adventure at a surprise outdoor party with his closest friends and family waiting.
6. Gourmet Chef Showdown
Need more exciting 30th birthday party theme ideas? If he's a foodie, turn the party into a culinary showdown. Hire a professional chef to guide you and the guests through a cooking competition ala "MasterChef." Aprons on, ingredients prepped, may the best dish win! It's a unique 30th birthday party idea for him that will satisfy both his palate and competitive spirit. Is he a foodie with a knack for mystery? You can also add a murder mystery party to your Gourmet Chef Showdown. Check out our Murder Of The Great Chef mystery party kit to make the planning much easier.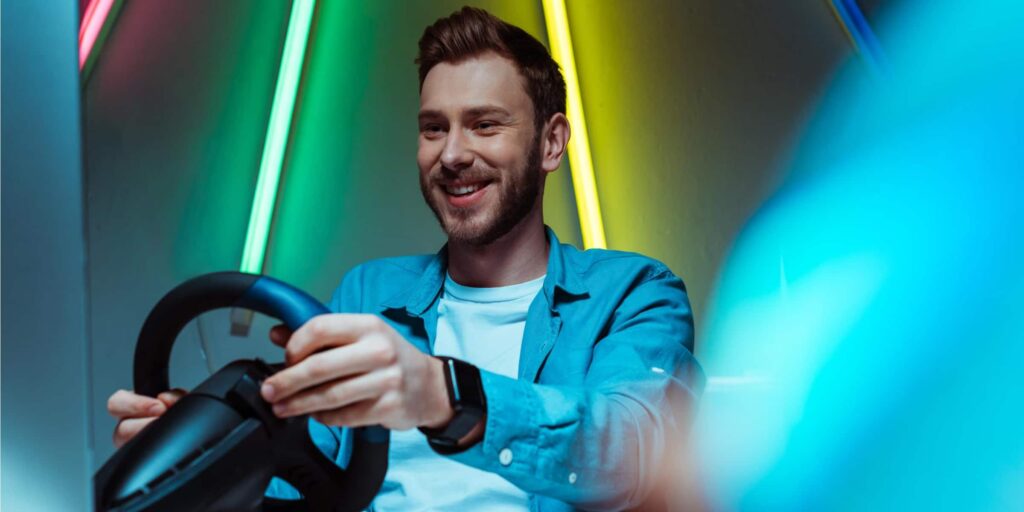 7. The Retro Video Gamer Lounge
Turn nostalgia up to eleven with a retro gaming lounge. Set up various gaming stations with all his old favorites, from "Super Mario" to "Street Fighter." Let him and his friends jump back to their carefree childhood days. It's a party level-up he won't expect but will absolutely love. Besides consoles, consider renting arcade machines for that authentic feel. Keep the snacks classic, too—think pizza rolls, pop rocks, and sodas. Organize a tournament with a leaderboard and prizes to ramp up the competitive spirit of everyone at the party.
8. A Star is Born Music Jam
Here's the last on our list of unique 30th birthday party theme ideas: Bring out the musician in him and host a special jam session under the stars. Rent out a stage, set up instruments, and invite guests to rock out. Go the extra mile by creating a "backstage" area complete with a green room for him and his bandmates. Whether he's the next Hendrix or just plays a wicked air guitar, this theme will be music to his ears. Consider hiring a local band to elevate the experience. And don't forget to record the concert party for memories or live-stream this special 30th birthday for friends and family who couldn't make it.
Final Thoughts
Whether he's the type to enjoy a good jest at a funeral-themed bash or the gentleman spy of a Casino Royale party, these unique 30th birthday party ideas for him promise to deliver an event that defies the ordinary. Remember, stepping into the next decade is a milestone worth celebrating in unforgettable style—and Merri Mysteries is here to add that extra layer of intrigue and excitement with our murder mystery game kits. Here's to a celebration that will be remembered long after the candles are blown out!