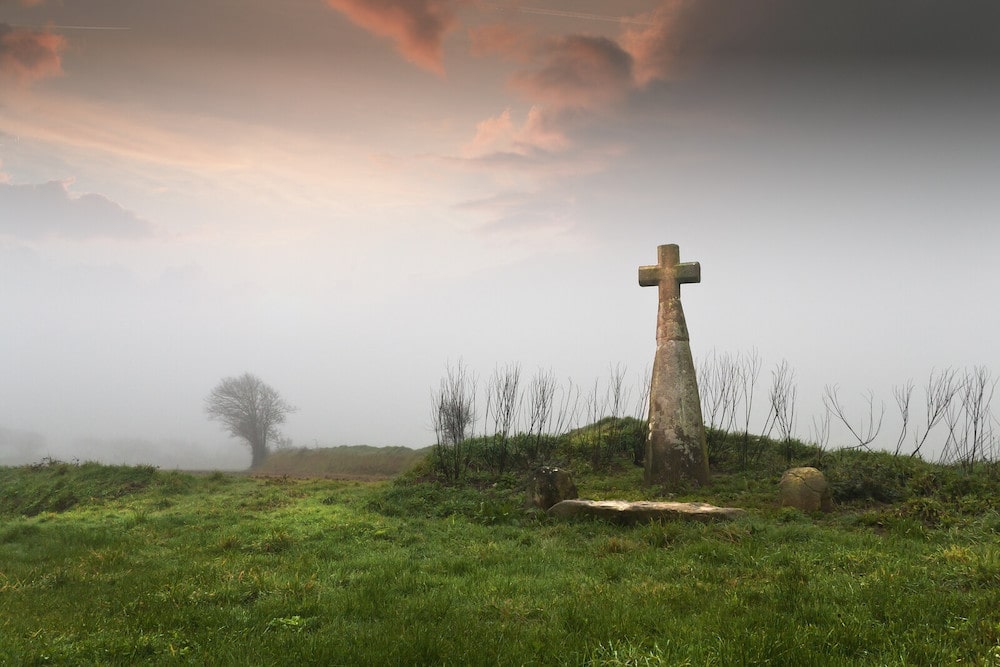 Turning 30 is not just any birthday—it's a crucial milestone that marks the day you say goodbye to your youth. So what's a better way to spend it than throwing a funeral-themed birthday party? Poke fun at your anxieties about aging and kick off your 30s on the right note by having a blast with your friends on a unique funeral-to-my-youth birthday celebration! Let's talk more about this party idea below.
Why can turning 30 feel like a funeral?
When we turn a milestone age like 30, we may feel retrospective and reflect on our lives so far. This is similar to the existential crisis some people feel when they attend a funeral. So even though we are supposed to have fun at our birthday party, sometimes we don't. Or, in the weeks leading up to that turning point, we may feel this way.
Often, when we are children, we imagine our lives going forward, and we think about having five children by the age of 25 or becoming a millionaire by the time we turn 30. When we don't reach these silly childish targets, sometimes we can become depressed or dismayed with our lack of progress.
Why not face that and give your event a funeral theme?
They say you have to acknowledge the issue to conquer it. So why not set the funeral theme and explain it to your friends and family? Then they can spend the whole birthday party talking you out of feeling that way. They can help you celebrate your achievements (so far!) and set more realistic, achievable goals going forward.
You don't have to give a eulogy, but you can if you want to. That can be the twist that makes your birthday party slash death-to-my-youth party more unique & unforgettable.
How can you make it less morbid and more fun?
A funeral birthday party doesn't have to be all doom and gloom. While you can stick to wearing a black dress and decorating the venue with a funeral-themed birthday banner, you can make your 30th birthday party more enjoyable with a few twists.
For instance, you could play a murder mystery game like "Storm Survivors" and carefully orchestrate it so that you can play the character that actually dies during the party.
Or you could play your favorite famous person using one of our Mentor kits and then let them get you (and everyone there) to reflect on your future lives more positively.
How can you decorate for a funeral-themed birthday?
Go beyond a birthday banner that looks like a funeral poster. You can make a cardboard coffin or have coffin shapes around the place. Or you can add tombstone silhouettes to your walls and turn your house into a cemetery. Or skulls? RIP signs?
Use lots of black in your decorations. Or have an Asian-style funeral and have lots of white instead. Have lots of tissue boxes around the place as everyone will be mourning the death of the old you.
Have some flowers shaped into wreaths, like how they are put on coffins. White lilies, perhaps? Mimic how they have such flowers at a lot of funerals. How about black balloons?
Additionally, you can hit the message home with a quick video. Play a slideshow showing photos from when you were a child and then as you progressively got older.
What food should you serve at your funeral birthday party?
Try to be more original than having a cake shaped like a three and a zero. Why not bury your last 30 years so you can move forward? Put the cake inside a coffin? Or have a coffin-shaped cake?
People often bring casseroles to people who have lost a beloved. So why not ask everyone to bring a casserole?
Or prepare some fun special and funeral-themed ingredients and have people make their own sandwiches.
What should you wear to a funeral-themed party?
Black outfits or dark suits are perfect for a funeral birthday party. If you're a woman, wear a black dress and add a dark veil & hat to your ensemble—just like how royals do. Or have everyone dressed as ghosts?
What music should you play at a 30th birthday slash funeral party?
Well, there is a band by that name. But other options include having all your favorite music. After all, you would want that played at your funeral, wouldn't you?
Or go for classic funeral choices like "Somewhere Over The Rainbow," "My Way," or "Amazing Grace." A funeral-for-my-youth party isn't complete without the right music.
What should be the take-home favors from a funeral birthday party?
As they do at some funerals, you may want to give everyone at your birthday party a tree seedling so they can plant a tree in your honor (why wait until you actually die to do this?). This way, you will get to see the trees when they are fully grown!
Some state forest nurseries sell tree seedlings for as low as 80 cents each. But often, you have to buy at least 25 of them.
Make it a real celebration of life—your life so far and your life going forward.
Having a funeral before you die is a great way to find out how your friends and family truly feel about you. Celebrate all the love you feel for everyone, and let that permeate the event as you turn one of the most creative youth party ideas into reality.