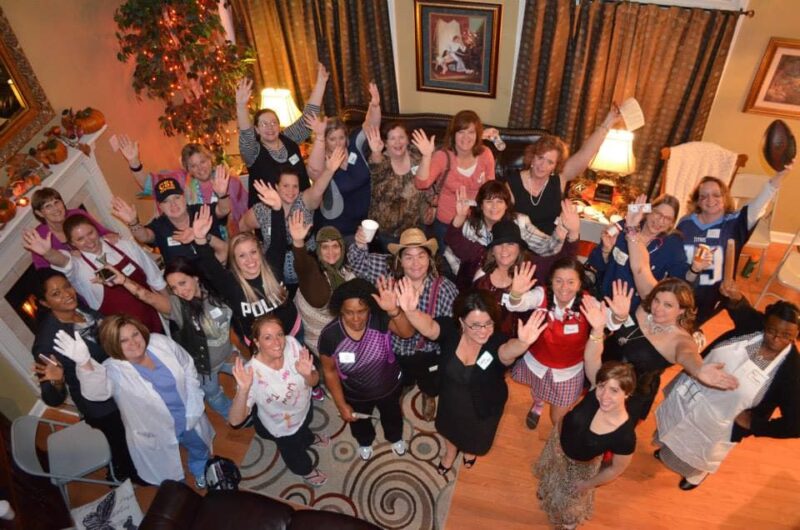 If you're planning a party, organizing your home beforehand can enhance the overall atmosphere and
make your guests feel more welcome. Here are some helpful suggestions for sprucing up your space
regarding decor, food, and creating a welcoming environment.
Clean and declutter
Begin by thoroughly cleaning your home and decluttering the space. Ensure that everything is organized and tidy before proceeding. A clean and inviting environment will enhance the appearance of your party decorations.
Set the mood with lighting
To create a cozy and welcoming atmosphere, adjust the lighting in the room. Combining ambient lighting, table lamps, and candles can make a significant difference. Dimming the lights can also add to the cozy and intimate feel of the space.
Create a welcoming entryway
Enhance the first impression of your home by revamping the foyer. Add a festive touch by hanging a wreath on the door, placing a welcoming mat, and incorporating plants or flowers. This creates a welcoming atmosphere for your guests and sets the tone for the celebration.
Style the dining area
The eating area is the focal point When hosting a party. Creating an eye-catching table with coordinated linens, dishes, and floral arrangements is important. Personalized place cards or menus can be incorporated for an added touch of sophistication.
Display a signature drink or cocktail
Create a designated bar or or drink station area where guests can serve themselves specialty beverages or cocktails. Set up an elegant bar cart or table with attractive glassware and garnishes in this area.
Create a food display
Present your dishes attractive and organized using tiered serving trays, platters, and decorative bowls. Consider incorporating labels or menu cards to help your guests navigate the spread. Remember to highlight any special or unique food items.
Create cozy seating areas
Create seating arrangements that encourage conversation and relaxation. Incorporate soft pillows, throws, and rugs to achieve a cozy and inviting ambiance. Setting up multiple seating areas to cater to
different group sizes and activities is advisable.
Games and activities to play at a house party
Fun activities and games are a great way to get your guests involved and create a fun mood when you're having a party at your house. Here are some ideas for games and activities that can make your party
more fun and exciting:
Karaoke
You can arrange a karaoke machine or utilize a singing app on your computer or smart TV to join in on
singing along to songs. Motivate your friends to showcase their vocal abilities by singing their favorite
tunes.
Merri mystery game
Enjoy an evening of mystery and excitement with your friends by becoming characters in a thrilling murder mystery game. With costumes and knowledge about the characters, you can have lively conversations, question each other, and search for clues as you work together to solve the mystery.
Create the perfect atmosphere with decorations, dim lighting, and tense music. With every turn and twist, the drama builds up to a thrilling final accusation that will keep you guessing until the truth is
revealed.
At the end of a party, it's nice to give guests a memorable keepsake that captures the essence of the event. Consider making personalized keychains, engravable drinkware, or small plants or succulents that they can take home and enjoy. Edible treats like homemade cookies or candy bars with their names on
them are also popular. If you want to create something more sentimental and lasting, DIY kits or personalized picture albums or frames are a great way to remember the fun night.